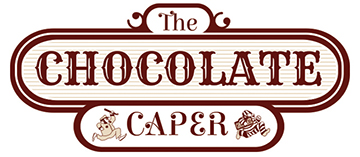 The Fantasy 5K Run & 2 Mile Walk
Wear your festive holiday gear for this family-friendly Run/Walk at Olin Park.
DATE
Saturday, November 19th, 2016
TIME & LOCATION
6 p.m. at Olin Park
Click here for map & directions to Olin Park
PRE-REGISTRATION
Pre-registration is $30 for 5K Run, $20 for 2 Mile Walk.
Register online before 11:59 p.m. on Wednesday, November 16th, 2016.
LATE REGISTRATION
Registrations received after November 16th are $35 for 5K Run, $25 for 2 Mile Walk. Goodies mentioned below may not be available to people who register on race day. Saturday, November 19th from 3 pm to 5:45 pm at the starting line by the boat launch in Olin Park.
COURSES
The 5K Run starts at 6 pm in the lower part of Olin Park near the boat launches. Runners will start in sync with the official Holiday Lighting Ceremony (live on local television), they will run through the maze of holiday lights before exiting the park. Runners continue on the Capital City Bike Path towards the Monona Terrace Convention Center where they will turn around and return to the start/finish area. For safety on the 5K course, pets and strollers are not permitted. Click here for a course map (coming soon).
The 2 Mile Walk begins in the same location but walkers will only go out on the bike path until the 1 Mile mark before turning around. Christmas Caroling is encouraged. Strollers are welcome, pets are not allowed.
GOODIES
All pre-registered participants will receive a sack full of goodies: Official run/walk hat, Glow necklaces/bracelets and other treats.
COSTUME CONTEST
Come dressed in holiday costume and stop by the Tropical Holiday Party for costume judging. Prizes will be awarded to the top winner in the following categories: Best Adult Male, Best Adult Female, Best Child Female, Best Child Male, Best Group.
POST RACE ACTIVITIES
Plan to stay for food and fun inside the heated shelter in Olin Park, open until 10 pm. This Tropical Themed Holiday Party will include festive steel drum music from Bahama Bob Island Music and plenty of treats to drink and to eat. The fun begins at 6:30 pm and ends at 10 pm.
Helpful Information
FRIDAY PACKET PICK-UP
Friday, November 18th from 2-6 pm at the Pavilion in Olin Park.
RACE DAY PACKET PICK-UP
Saturday, November 19th from 3 pm to 5:45 pm at the starting line by the boat launch in Olin Park.
PARKING
In the lots next to the Coliseum Bar and along Edgewater Ct., Van Deusen St., Sayle St., John Nolen Dr. Service Rd. and the lower lot (in the south corner) at Olin Park
Click here for an enlarged map
VOLUNTEERS
We welcome volunteers for the Holiday in Lights 5K. Please contact Robin Kempfer at robin@startinglineevents.com to find out how you can help.
CHARITY
Keep Wisconsin Warm Fund-This charity will receive $5 of every registration fee. Contact Robin - Starting Line Events 608-217-5941, robin@startinglineevents.com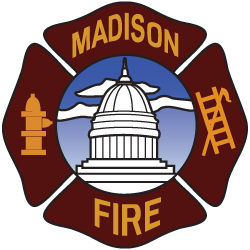 Dusk till Dawn at Olin Park • Madison, WI
Tentative Lights On Date for 2021
November 13th
Tentative Lights On Date for 2021
November 13th
​